Using The Internet To Find a Bargain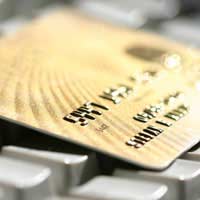 Everyone loves a bargain, and we're all looking to find things on the cheap. It's human nature not to want to spend more money than we have to. Thanks to the Internet, finding bargains is easier than ever before. The boom in online shopping has made it easier than ever to find bargains – no matter where in the world they might be.
Finding A Bargain On The Internet
One of the easiest things to do when shopping online is find a bargain. Simply type what you're after into a search engine and thousands of possibilities will come up in a second or two. Often you don't even need to check different entries – there are comparison shopping sites that show you the prices different Internet retailers are charging, making your job very easy – just go from click to cheap.
More than that, the Internet makes it possible to find cheap goods all over the world. Is that bag available in the US or Australia for a lot less? The chances are you can snap it up by using your credit card, and if the shipping charges aren't too high, you'll have snagged yourself a bargain. Or so it would seem. Look a little further and you might begin to have your doubts.
But the shipping and handling charges are something you need to bring into your calculations when you look for cheap items. Those can mount up very quickly – buy something bulky and you can end up paying more for shipping than the item itself, making the so-called bargain anything but!
From closeouts to overstocks, or simply prices slashed, bargains are all over the Internet, and incredibly easy to locate. But there's one site where bargains are business, and that's eBay.
Although it's an auction site, the face of eBay has changed over the years. You can still bid on items and often find something very cheap. More and more, though, the face of the site has changed to become an Internet shopping portal, with new goods offered at a "Buy It Now" price, rather than for auction. Almost anything you could want is available there.
The Problem With Internet Bargains
When you're hunting for a bargain online, especially if it's not at a major retailer, or if you're buying from eBay or from a site in Asia, how do you know you're getting the real thing? Counterfeiting is a huge business these days, everything from designer items to car parts. Sometimes these are very good fakes, sometimes bad, and sometimes – with some car parts, for instance – downright dangerous.
Cheap items on the Internet could well be fakes. Before the merchandise actually arrives you simply have no way of knowing. Pay by credit card and you have some recourse to recouping your money if the item is counterfeit, but you still don't have the bargain you were seeking.
Add that to the shipping and handling charges, and those Internet bargains might not prove to be as good as they once looked. So, although on the surface the Internet would seem to offer an endless stream of cheap online shopping, you actually need to be a canny, calculating shopper to really take advantage of it and find real bargains.
You might also like...