The New Advertising World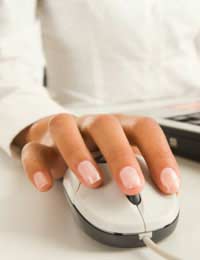 We accept advertising as a part of life. It's obviously effective, as companies spend billions of pounds each year on it. But what worked on billboards and on television often didn't work with online advertising. A new medium needed a new form.
With Internet advertising, for many years the main ad form was the banner ad at the top of a page for a product or service. It was no different from a billboard, and was, in many ways, a relatively crude form of advertising, catching everyone who visited the page.
But from there, web advertising has become more and more sophisticated as technology has improved, not only in the creation of ads, but also how to target audiences more efficiently with online advertising. These days the ads you see when you visit a site will almost certainly be different to those viewed by a visitor from another country, or even another age group.
The Advances In Online Advertising
Advertising on the Web has made great leaps forward from the days of the banner ads. Now we find ads whenever we use a search engine, all targeted to the term we're researching. Video ads play on web pages, and we can click through from ads to make purchases, making the process quite interactive.
Things are targeted now by IP address, the unique numerical address of a computer, so someone in the UK will get British ads, even on an American web site – for the most part, although you do still find a number of strays.
One of the greatest advances in advertising has been with the introduction of programmes like AdSense from Google. In return for having ads on your web page, you receive income when someone clicks through on an ad.
Conversely, AdWords help search engines make money from ads, when companies bid on keywords, the terms people use when searching. The highest bid wins the top spot in small ads that appear on the side of the page.
The widespread adoption on broadband connections has made video ads commonplace, sometimes the same advertising we see on TV, at other times special online advertising.
The Problems With Internet Advertising
The biggest problem with Internet advertising, at least for those selling products, has been trying to target specific markets. In that regard things like AdWords have been excellent.
But they want things even tighter, hitting very specific markets, and that's been difficult. Places like social networks and music download sites, which appeal primarily to the young, have helped those who create products and services for that demographic, but again, companies have wanted greater refinement.
Software like Phorm, which analyses where a user goes online and then sends them ads aimed specifically at their interests, has been tested, but have become plagued by controversy by intruding into a user's privacy – although the makers insist that no data is saved and that users aren't identified. To target advertising well, advertisers need to know more about their subjects. But to know more they need to discover the habits of users – which invades privacy. There's a fine line, and a balance that has yet to be established on both sides of the fence.
Certainly web advertising is here to stay, and its sophistication keeps growing. It definitely offers the biggest advertising revolution since satellite TV, where companies suddenly had a huge number of channels on which to promote their products. Right now it's barely come of age; in another 10 years advertising online will almost certainly be something geared much more to individuals and groups rather than the scattershot approach that still prevails overall.
You might also like...