The Problem With Online Information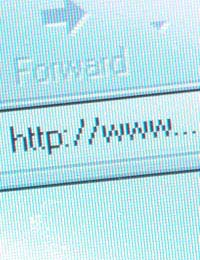 It might be hard to remember now, but there was a time before Internet search. Back then we relied on information from the encyclopaedia, or looked in the libraries for articles in magazines and journals to understand what we needed to know.
The Internet changed all that. At first – in the mid and late 1990s – online search offered information that supplemented the facts we found elsewhere, but since the turn of the Millennium, essentially since Google really emerged and became the dominant online search engine, we've obtained most of our information from sources on the Internet.
As the number of web pages keeps ballooning into the billions, there's more and more information out there. But that, really, is the problem.
How Accurate Is Online Information?
There's an old computer saying that goes garbage in, garbage out. When you look for information online, what you read is only as good as the person who put it in made it. If he or she gets the facts wrong, anything from a typo to something vital, then the whole world knows, and the mistake is repeated…and repeated.
There are encyclopaedias online. The problem is that the best ones charge for access, and most of us aren't prepared to pay for that any longer – why should we when the Internet contains so much information already?
But even the main sources, such as Wikipedia, which ranks high on search engine queries and has become a go-to site for almost everything, can't be trusted to be truthful. It's written by volunteers, and its open-source format means anyone can edit what's already there. That's created well-publicised problems for the site in the past, and it's widely acknowledged that not everything on the site is correct.
However, a generation of students and schoolkids are taking it as gospel, meaning that any errors from that site, and others like it are spreading widely. And with these sites such widely used resources those online flaws in information can take on the semblance of truth.
How The Problem Of False Information Spreads Online
A student uses false information from an online source in a paper. Later he posts that paper online. Unless the teacher has caught and corrected the error (and the student has edited his paper), then it's up there, and others will take it as a fact and use it themselves – it spreads like ripples.
There's no single online fact checker. The Internet is a free-for-all. People can post anything they want (within some limits) and people will believe it. They won't verify with a second source. Indeed, if a single error spreads wide enough, it will be repeated in multiple sources and becomes the truth almost by default.
That's where the danger really lies. Because we obtain so much information online, we run the risk of gradually slipping into a world where mistakes and half-truths become the norm, and the facts slip by the wayside.
Of course, another source will come along (some are already on the way) that are more authoritative. But without a truly verified gold standard, there will always be times when a writer's opinions and takes on things can shade and alter the truth.
You might also like...