Is Blogging Communication or Diary?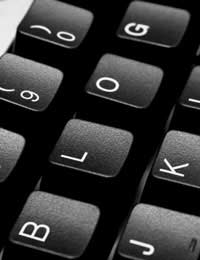 Right now, thousands of people are writing in their blogs and posting the contents online. It might be just one line on a micro blog site like Twitter, or pages and pages of description or rant.
People like blogs, they love writing them – reportedly 100 million people around the world write blogs - and ample numbers love reading them. But what exactly is a blog and what's it supposed to do? What's the point?
What Is A Blog?
Blog is short for web log, a site a person maintains (which can be part of a larger blogging site), adding entries in reverse chronological order (i.e. you see the newest first). For some it's a dairy, for others commentary and reportage on specific subjects – whatever the topic, no matter how obscure, there's a blog on it.
Most blogs are personal even if they relate to particular topics like computers, but these days a vast number of companies also maintain blogs, known as corporate blogs. They're a good way of unofficially dispersing information about new products, letting people know about problems, and much more – they serve the quick and easy purpose of communicating directly with the public, rather than using press releases, and they keep an air of informality that appeals to many businesses.
In short, a blog can be many things. For some it's a way to make some extra money, allowing advertising that pays a small amount for every click-through. Some people make a little money, a few make a lot. In some very rare instances, those blogging have become famous and had their blogs turned into books, movies or TV shows.
Why Do People Blog?
People used to keep diaries – some still do, of course – recounting the events of the day or week and expressing their feelings. Blogging, for many, is exactly the same thing, but it's a diary they can augment with video and audio if they choose and publish online. The anonymity of the web still gives them privacy, a way of communication without completely revealing themselves. Some even indulge in video blogs, or vlogs, although that offers no real privacy at all, or moblogs, which are written and uploaded from mobile phones.
To others, a blog is a communication tool about a particular topic. They may well be experts, possibly even obsessives, and the blog draws like-minded souls. Often they have access to a lot of information on their subject, so they can reveal things that might not otherwise be known. Some of these blogs have become important resources and reference points for people.
What Do Blogs Achieve?
For some, blogging is a road to fame and hopefully fortune, if their blog is popular enough (and yes, people do read certain blogs faithfully); they can turn a hobby into a living.
Most, however, do it for the sheer fun, to express themselves and to become a part of the community known as the blogosphere. Some act as journalists, commenting on current events and adding their voices to the throng (interestingly, some working journalists also maintain blogs). It's a chance to be heard and to stand out from the crowd.
In essence, a blog can be anything those blogging want it to be. Whether simply a diary available for anyone to read, laying yourself open, or discussing particular topics with authority, ultimately a blog becomes a method of communication.
You might also like...