The Changing Face of Malware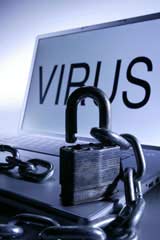 Malware is a word that's emerged fairly recently, an umbrella term to cover the viruses, phishing, spyware and Trojans – in other words, all the bad things – that can affect your computer. But in the tradition of 'build a better mousetrap and they'll build a better mouse,' just as antivirus software has improved greatly, so the sophistication of the hackers behind the malware has also increased, making the problem larger and more insidious than ever.
What Can Malware Do?
What malware can do depends on what kind of malware it is, and what the hackers and designers want it to do. In some instances it can steal all the passwords and personal information, especially financial information, that you have on your computer and send it to a remote server (which these days might well be in Eastern Europe, Russia, or China) where it can be sorted and sold on to criminals who might strip your bank accounts and steal your identity.
In other instances, a hacker can take control of your computer without you even knowing it and make it a slave in a botnet – essentially, an army of computers which are then used to distribute spam mails on a massive scale. There have been botnets made up of literally millions of computers.
Some malware will also re-direct your computer by taking control of it, so that, no matter what site you type into your Web browser, you'll be directed to porn sites or subjected to an endless stream of pop-ups ads.
How Do You Become Infected With Malware?
There are many ways to deliver malware to your computer. Not so long ago it was pretty much limited to spam emails (clicking to opening an attachment brought the infection). That's still used, often in mails supposedly containing pictures of current events or celebrities, but now there are many, many other ways.
Phishing emails that purport to be from your bank are another method. They say there's been some problem and ask you to follow a link in the mail to the bank's site and re-enter all your details and passwords. The site, of course, is a fake, and your details are then harvested.
One of the biggest dangers, though, is in so-called 'drive-by' sites. You visit a website and it installs malware on your computer. The site might well be legitimate, but it's been hacked and altered and is now highly toxic. There's been a big proliferation in these recently. One estimate is that up to one in 10 sites might be infected.
How Do You Protect Yourself?
There's no perfect protection against malware these days. There's even now malware to hit the Mac, which so many have long believed to be immune from it. No one is safe. But there is a lot you can do to protect yourself.
Make sure you have a strong firewall, good antivirus and anti-spyware software, and update it regularly – at least once a week, although daily is the best option. Run antivirus and spyware scans at least weekly and delete all infected files.
Don't open any files you're sent unless you're positive they're legitimate (and just because friends sent them doesn't mean they're safe). Don't follow bank links in e-mails; instead, open your browser and type in the proper address.
With infected sites, things are tougher. You can increase your browser security settings, and the Firefox browser will warn you if you visit an infected site. But the increase in infected sites make regular antivirus scans a necessity. As attacks increase and become more insidious and ingenious, the necessity of precautions becomes greater and greater.
You might also like...