Advances in Mobile Phones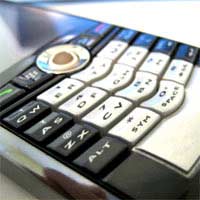 It's not that long ago, just in the first half on the 1990s, when mobile phones were brand new, the size of bricks, ridiculously expensive, and all you could do with them was make phone calls. That was fine, they were different, almost science fiction become reality, and they did what they were intended to do.
Then mobile phones began to shrink in size, and the idea of sending a text message rather than making a phone call arrived, followed by the pay as you go phone to run alongside the more expensive contracts, and suddenly mobiles were everywhere. Since then, the mobile has advanced by leaps and bounds. These days we take them for granted, and it seems as if almost everyone owns one – the official figures are just over one handset per person. Every month, it seems, brings some new advance in mobile phone technology.
The Mobile As Entertainment Centre
You can now access the Web from virtually every handset, although it's still expensive to do it on a regular basis, since data bundles can be expensive if you go over your limit. But you can subscribe to receive news or sports updates texted directly to your phone, so you can be in touch on what's happening very easily.
If you want to exchange instant messages with your friends, some sets can connect to Windows Live Messenger or Yahoo. There's now even a Facebook phone for those who love social networking sites, meaning you can update your status, with applications that will even put you in contact with those local to wherever you might be at the time, thanks to the power of GPS systems.
These days cameras are standard on mobile phones, sometimes with picture quality as good as many stand-along digital cameras, as well as the ability to shoot short movies and send them to others. But you can also have music on your mobile, downloading MP3s from your own collection to store and play back, or taking out a subscription to a music service that lets you download and play tracks on your handset for as long as you keep paying.
What about TV? That's not a problem now, either. Some 3G (third generation) handsets can receive television broadcasts. However, before you start doing this you should take a look at the data bundle included in your contract, or it's going to cost you a lot of money when the bill arrives, since around four minutes of viewing can eat up one megabyte of data.
The Smartphone
We're in the era of the smartphone these days, a term that's bandied around freely without being clearly defined. Although there really is no simple definition, it's fair to say that it's a handset that can also function, at least to an extent, as a computer. It has an operating system, just like a computer, and you can use it as a phone, an entertainment centre, e-mail to and from it, and work on documents you download to it from your computer (and upload them again). Generally it will have a proper (if tiny) QWERTY keyboard, either built into the set on or the screen.
The BlackBerry, the iPhone, and Google's Android phone are probably the best-known examples of smartphones. Although the first adopters of these have been business executives, they've found greater popularity with the general public, especially the iPhone, which has been very cleverly marketed.
However, unless you need the extra capabilities they offer, is there much point in owning one, beyond status? Probably not, although things like touch screens and large memories are very useful, as is the ability to go online using them at Wi-Fi hotspots without having to pay an extra connection charge.
One Of The Biggest Advances
One of the most useful, but unsung, advances with mobiles hasn't been in handsets, but in legislation putting some brakes on mobile phone companies.
The idea of roaming charges, where you pay a hefty premium to call, text, or access your voicemail from abroad, has been a great way for companies to make a profit. But the European Parliament has forced them to lower their prices for these services across the continent, a boon for everyone who's travelling, whether on business or on holiday, and actually providing an incentive to keep calling when abroad. It might not make the phone slicker, but it does make using it more attractive.
You might also like...
Very useful,thanks for the info.
swastik
- 1-Dec-15 @ 4:34 AM
Every month brings an advance in mobile technology, so any article like this is going to be out of date very quickly. We're now looking at 4G in the near future, and the range of apps for smartphones means they're capable of almost anything. Data packages have changed, making them far more affordable. Social networking via phones has become the norm, and having your phone as your GPS is perfectly commonplace.
Tom
- 23-Jun-12 @ 6:46 AM