Video Games & Violence In Society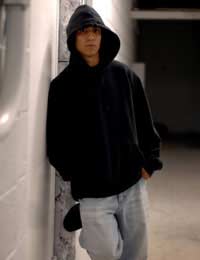 At least once a year the debate comes around again – are video games too violent? Do they contribute to the rise in violence within society? There have been government-backed reviews, learned commentaries from scientists, sociologists and psychologists and all matter of studies on the matter.
It's something we're taking very seriously, and well we might. Officially crime figures are down, but it seems that a week can't go by without news of another teen being stabbed to death somewhere in the country in another incident of teen violence or gang violence.
But can we blame video games for all this? Is the explanation really that simple?
The Case Against Video Games
The biggest audience for video games is the young, mostly teens, although plenty of younger kids spend plenty of time on games consoles. Many of the most popular video games are violent, whether they're first person shooters (known as FPS video games) or others where violence is part of the action, such as the Grand Theft Auto franchise.
Critics argue that the casual violence and destruction that's endemic in these games can colour the attitudes of those who play them. It erases the natural restraint most of us have towards violent behaviour, letting it take on an almost cartoonish element, as if it's not real, just something in a game. That, they say, has changed the attitude towards violence amongst the young.
In many video games, violence is part of the game, it's necessary to survive and advance. Because some spend so much time playing video games while young, the argument runs, they can't distinguish between video games and real life. In other words, the lines between right and wrong, so important to behaviour in society, become blurred or non-existent. There have been isolated instances where teens have committed violence inspired by video games.
There are ratings for games, meaning that you have to be a certain age to buy particular games, with the most violent being for those over 18. However, with all the different ways to buy games, and kids of different ages in a household, there's no guaranteed method for keeping very violent games away from the impressionable young.
The Case For Video Games
To date, no one has found a direct connection between the violence in video games and the violence in real life. It can't be shown that those who enjoy violent video games are more likely to be violent towards others.
In fact, the vast majority of those who enjoy those games are perfectly able to distinguish between the violence of a video game and that of real life, and shun the latter. In those rare instances where video games have inspired teen violence, it's been a matter of the individual's poor judgement, not really the video game itself or society – if it hadn't been video games pushing them, it could just as easily have been movies or TV.
The fact that the violence is so casual in video games stops it being glorified, argue those who defend games, and a game of Halo, for instance, can leave corpses all over the place; in most cases, the violence isn't personal, it's pretty much faceless. It functions as part of the entertainment, no more than a high body count in a movie or television show.
What Parents Can Do About Video Games
Whilst kids take naturally to video games (just as they enjoy cartoon violence), many parents don't understand the games. Experts have recommended more parental supervision, not only of games but also of what kids do online. Teen violence is a problem in society, there's no doubt of that. It might not be connected to video games, but the more parents know and understand what their kids are doing, the better for the family.
There's no easy solution to violence in society, and it would seem unlikely that it's really connected to video games – if there had been a link, it would likely have been found by now.
You might also like...